Mr. Johnson would like to thank these boys for doing a little extra work around WES! Thank you!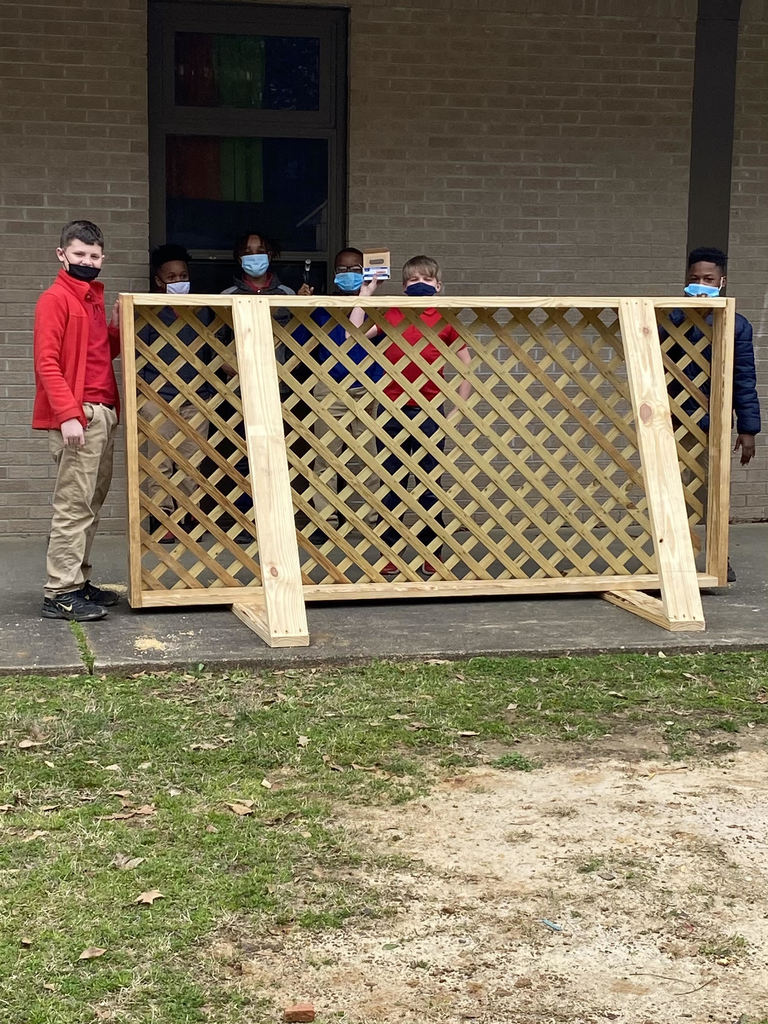 Mrs. Spencer's and Mrs. Woods' kids sure are Wacky Tacky today!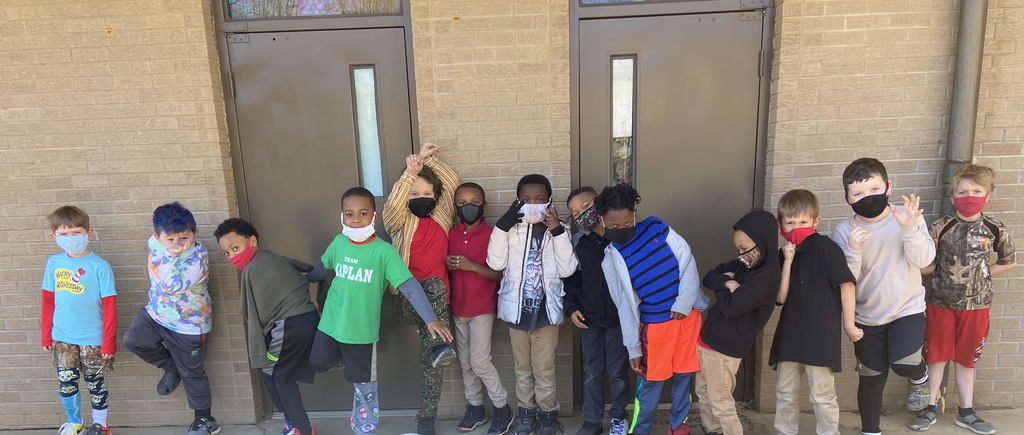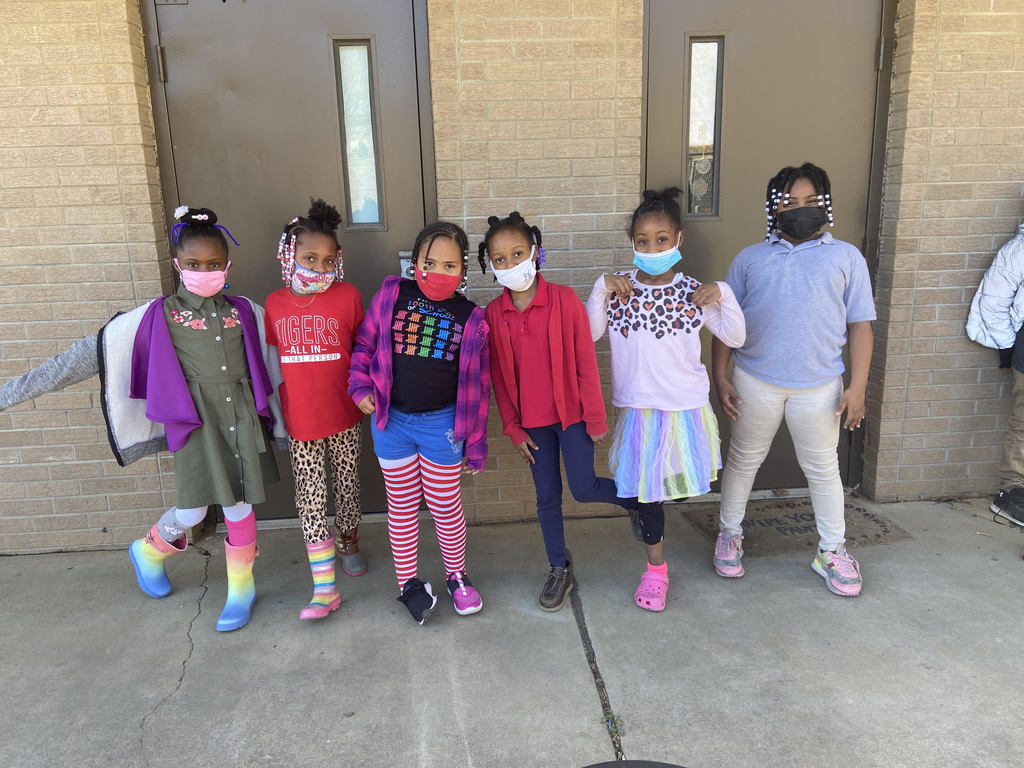 Lucky to be a Tiger, Second grade celebrates Green Day!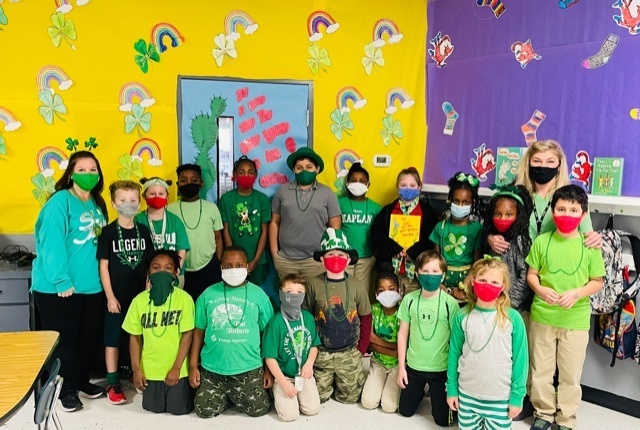 It was Wacky Wednesday in first grade!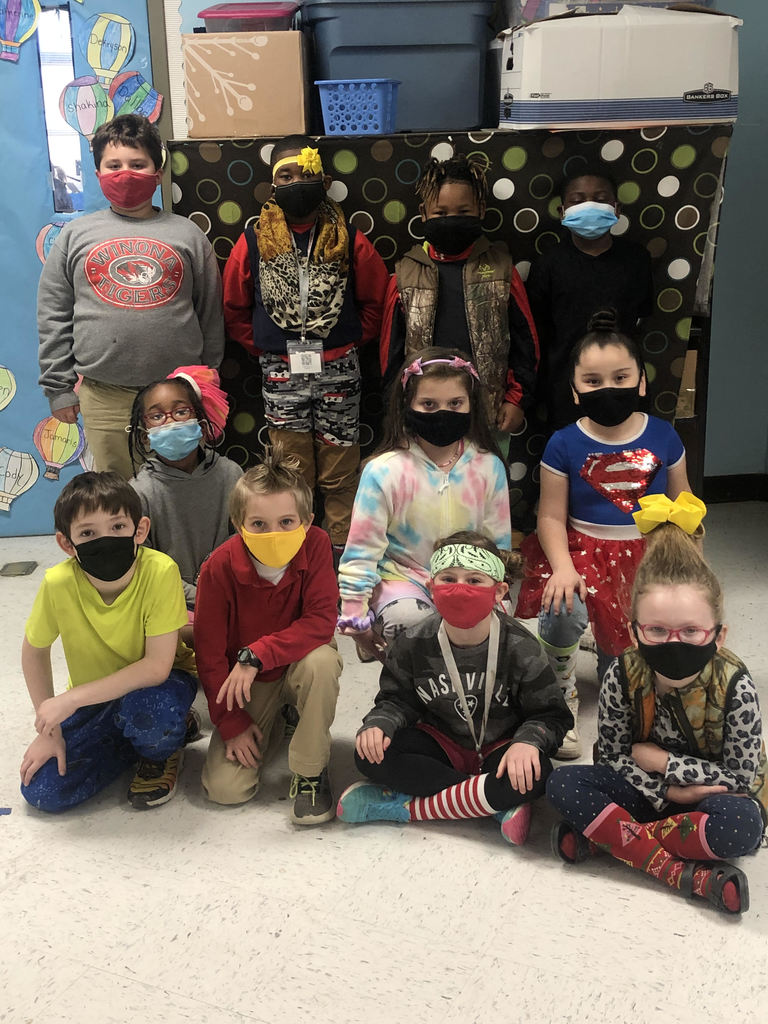 SILLY SOCKS DAY as second grade celebrates Dr. Seuss and Read Across America week.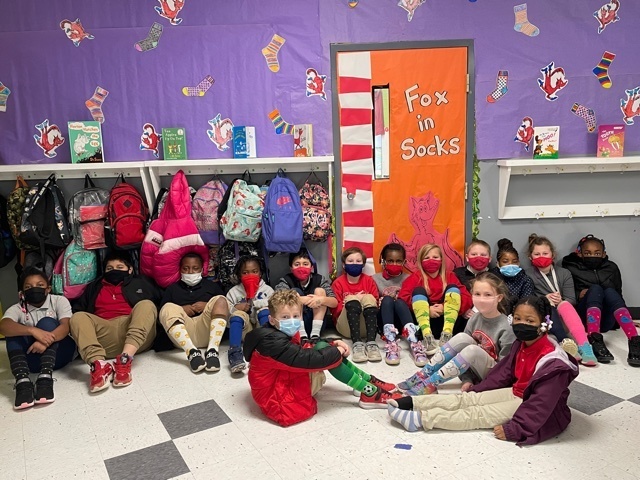 Sixth grade students present their Social Studies Ancient Egypt Museum Project. Great job!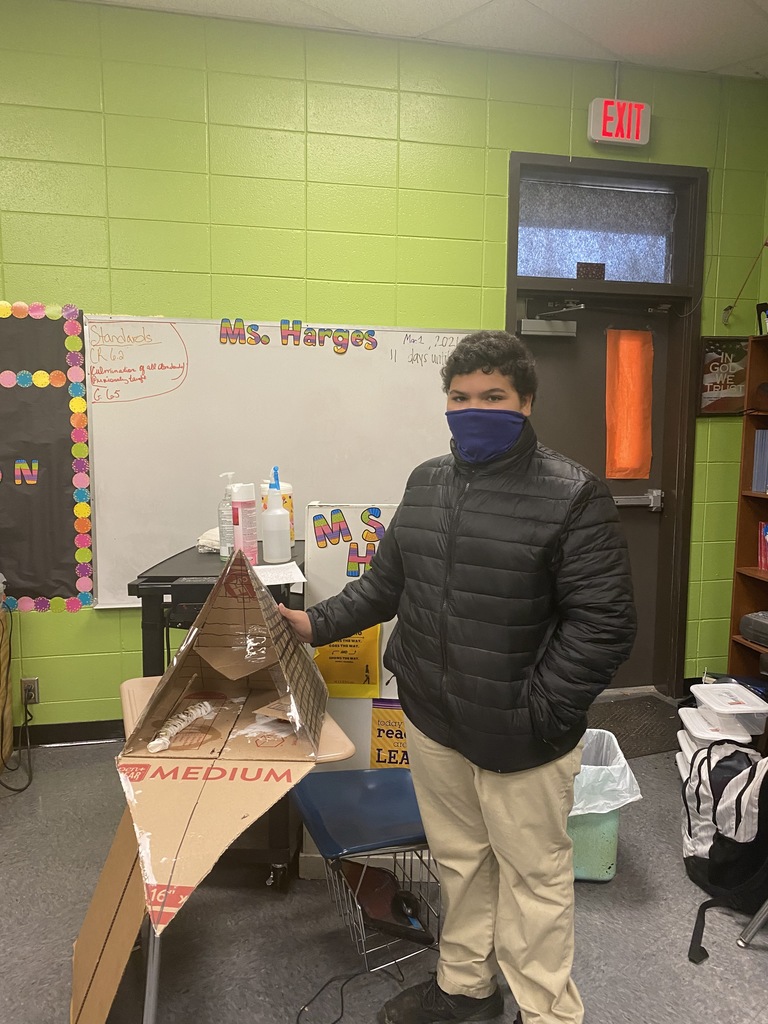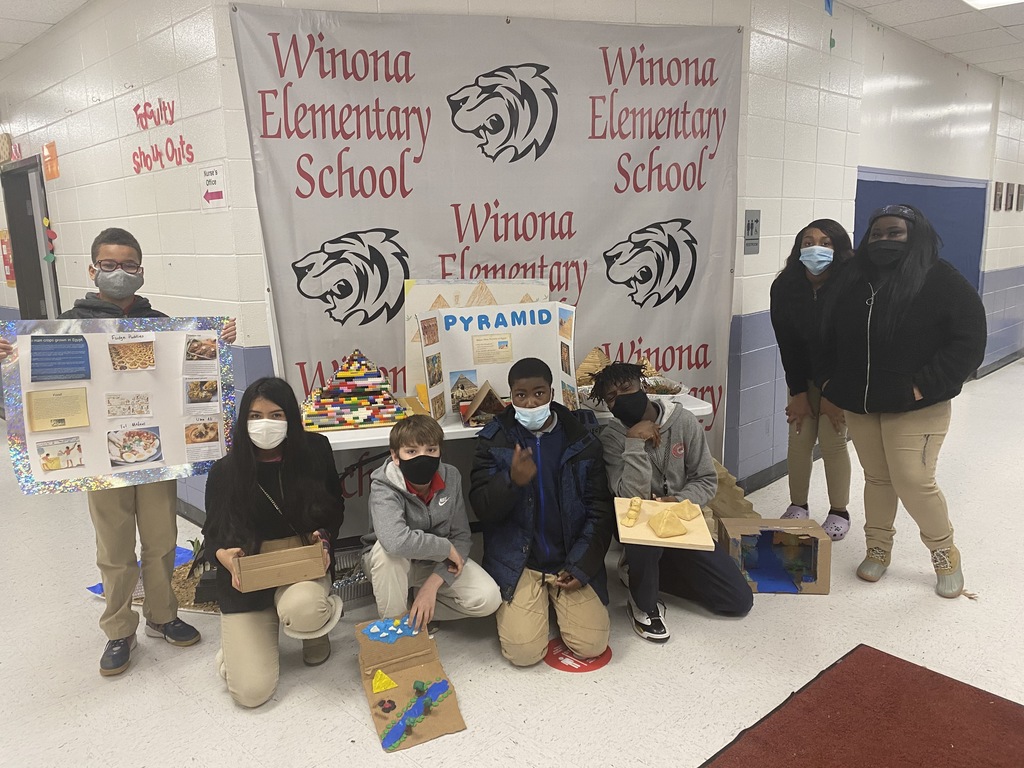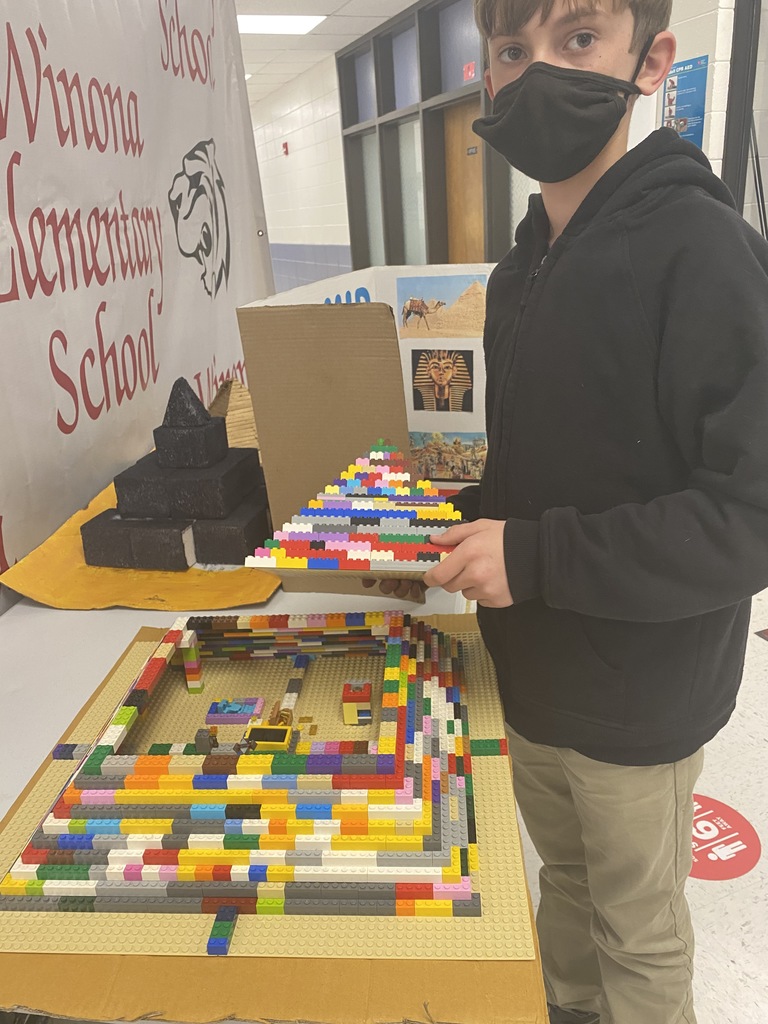 Parents and Students, please fill out the following survey: FY22 WMCSD Comprehensive Needs Survey
http://www.owledu.com/winona
Survey instructions can be found on a red button or under the documents/parent and/or student tabs. Thank you!

Congratulations on extending your football careers and getting a scholarships! #16 Cohlton Triplett signs with Holmes Community College seated - Felicia Garron, Cohlton Triplett, Amber Snow standing - Karah Triplett, Correy Triplett #21 Jacob Brannon signs with Northeast MS Community College seated - Jessica Waugh, Jacob Brannon, Brandye Brannon standing - Hannah Brannon, Mary Beth Brannon, Sarah Winters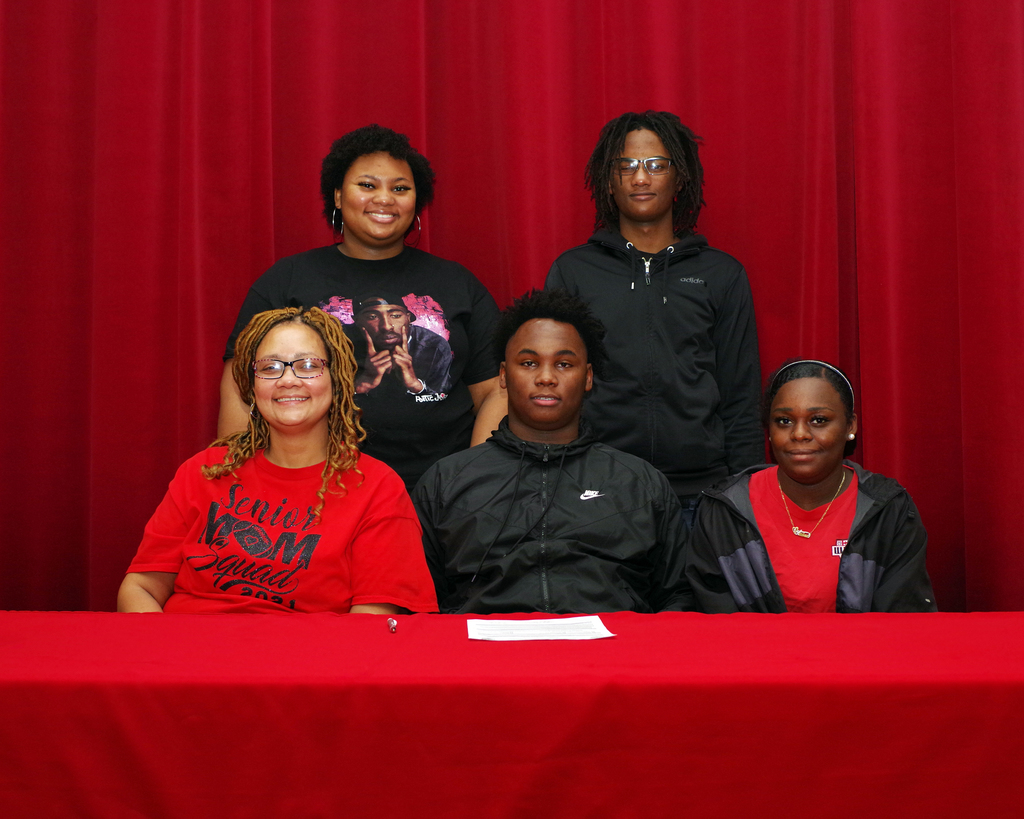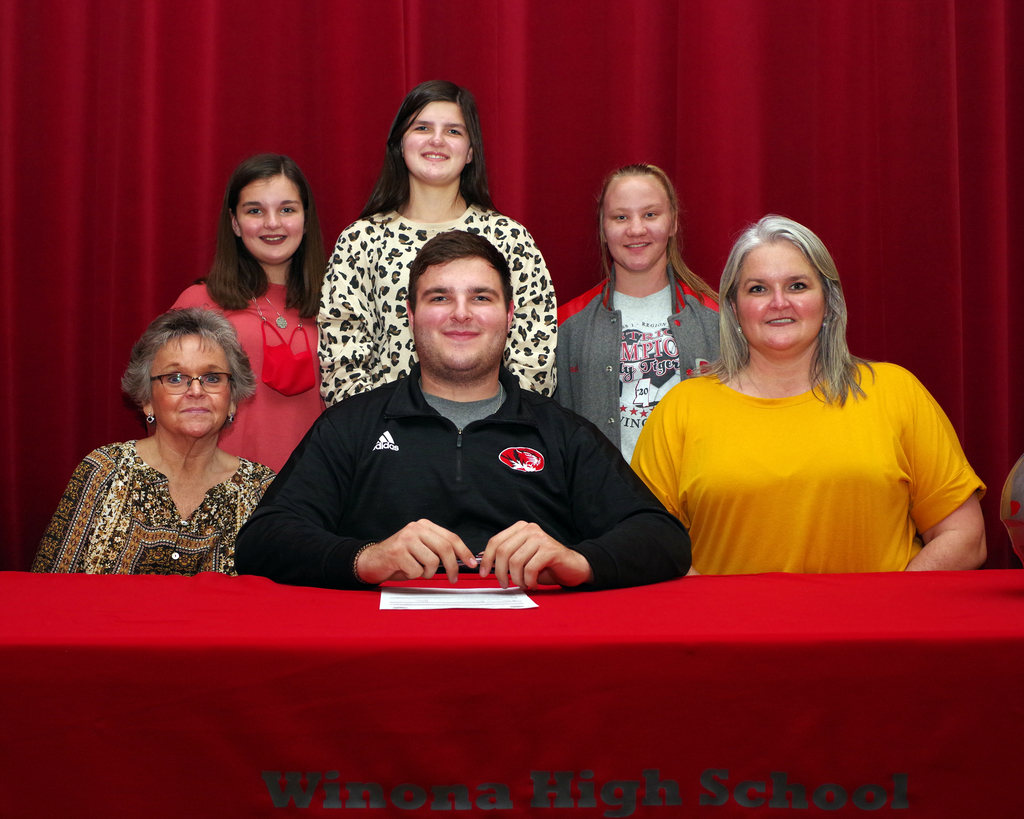 CHILD FIND The Winona-Montgomery Consolidated School District is participating in an ongoing statewide effort to identify, locate, and evaluate children birth through age 21 who are physically, mentally, communicatively, and/or emotionally disabled. Early identification of children in need of special educational experiences is most important to each child. Furthermore, this information gathered from contacts with parents and other agencies will be used to help determine present and future program needs as progress is made toward the goal of providing a free appropriate public education to all disabled children. Information which could identify an individual child will be maintained by this agency and will be provided to other agencies only in accordance with the Family Rights and Privacy Act and EHA-B. As a parent, you are guaranteed the right to inspect any such information about your child and to challenge its accuracy. Access to this information is forbidden to any unauthorized person without informed consent. If you have any questions regarding the collection, maintenance and use of this data about your child, please contact Rana Mitchell, Child Find Director for the Winona-Montgomery Consolidated School District, by calling 662-283-1000 or writing to her at the following address: Winona-Montgomery Consolidated School District Special Services Officer 419 College Street Winona-Montgomery Consolidated, MS 38967 The Child Find Director implements child identification, location and evaluation of children birth through 21 who are disabled, regardless of the severity of their disabilities, and who are in need of special education and/or related services. The Child Find Director works with the local Headstart, Human Services, Health and Mental Health agencies, as well as local education agencies, and physicians, and other individuals to identify and locate children out of school and in school who may be in need of special education services. Once a referral is made, it is the responsibility of the Child Find Director to ensure that the Referral-to-Placement procedures are followed. The director works with the Teacher Support teams at each school to implement this procedure. The following activities briefly describe the procedures. If a child is of school age, the child's teacher and school develops and implements research-based instructional interventions to address the learning difficulties. If the difficulties still exist after this implementation, the child is referred to a Multidisciplinary Evaluation Team for a possible evaluation. Prior to this evaluation, a copy of Procedural Safeguards is given to parents. District personnel explain and insure that the parents understand the Procedural Safeguards. After parental consent for testing is obtained, a nondiscriminatory evaluation is conducted, and students are evaluated in all areas related to the suspected disability by qualified personnel. Parents are notified when a student is ruled eligible for a special education program. An Individual Educational Plan is developed for the student before the student is placed. Parents, teachers, Agency Representatives and students, where appropriate, participate in this process. All students receiving special education services are reassessed at least once a year, and reevaluated at least once every three years.

WES is in the National Council of Supervisors of Mathematics newsletter "Inspiration!" Dr. Brian Buckhalter has worked with WES teachers and administrators for the last few years and has witnessed much growth and success in math teaching and learning. Great job, WES!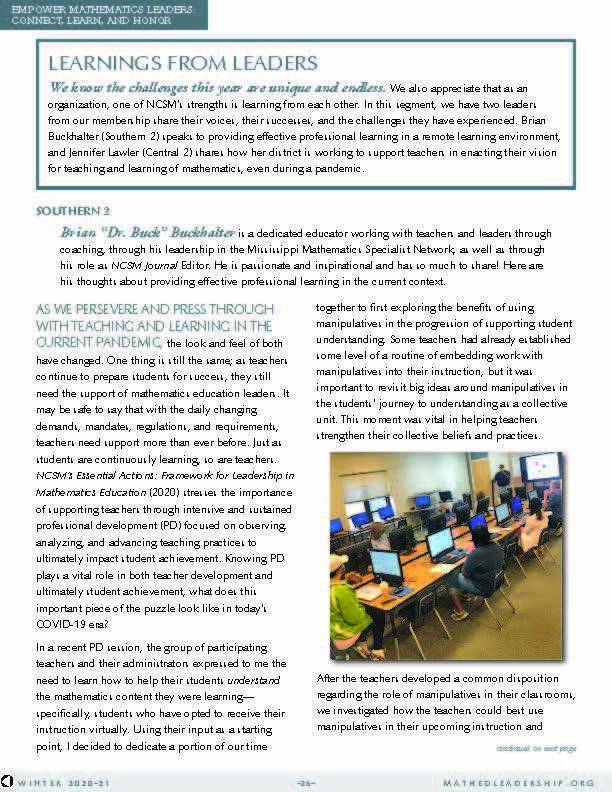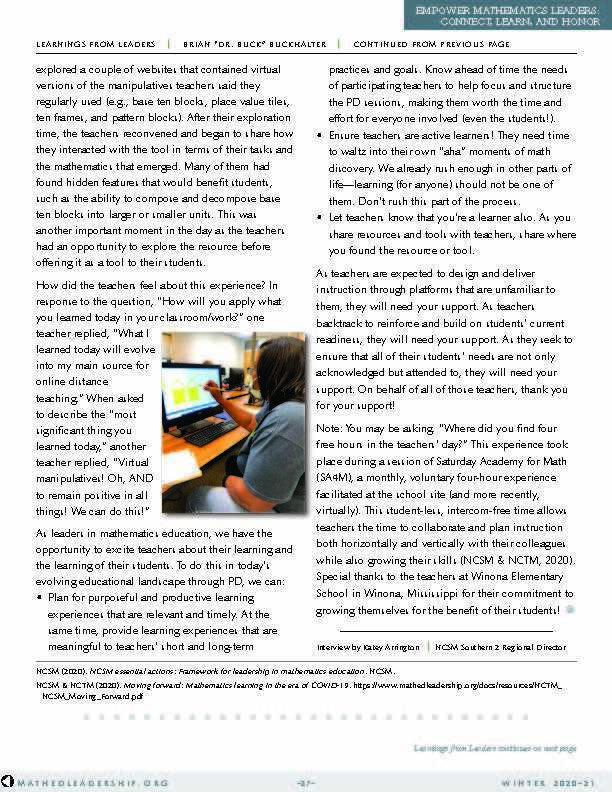 It's research paper season in Mrs. Maloney's room! Students are working hard on finding their sources and working on their outlines!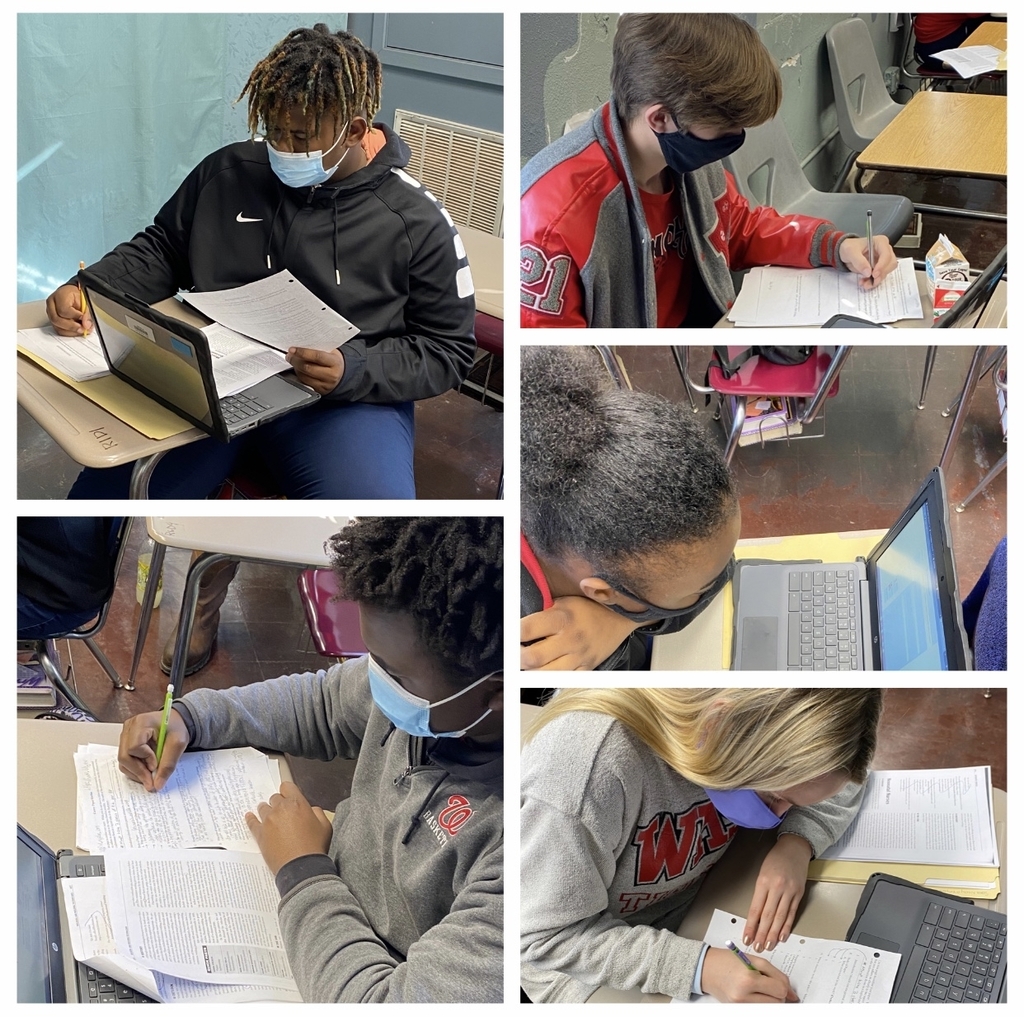 The Ignite Clinic at Mississippi State University strives to help students in the state of Mississippi build basic reading, writing, and spelling skills. Thanks to funding provided by the Governor's Emergency Education Response (GEER), their services are free for Mississippi public school students who are behind in reading. Each student receives two one-hour sessions per week to build upon their reading skills. Currently, services are available virtually to serve the entire state of Mississippi. For more information, please visit:
https://tinyurl.com/ignitereadingsurvey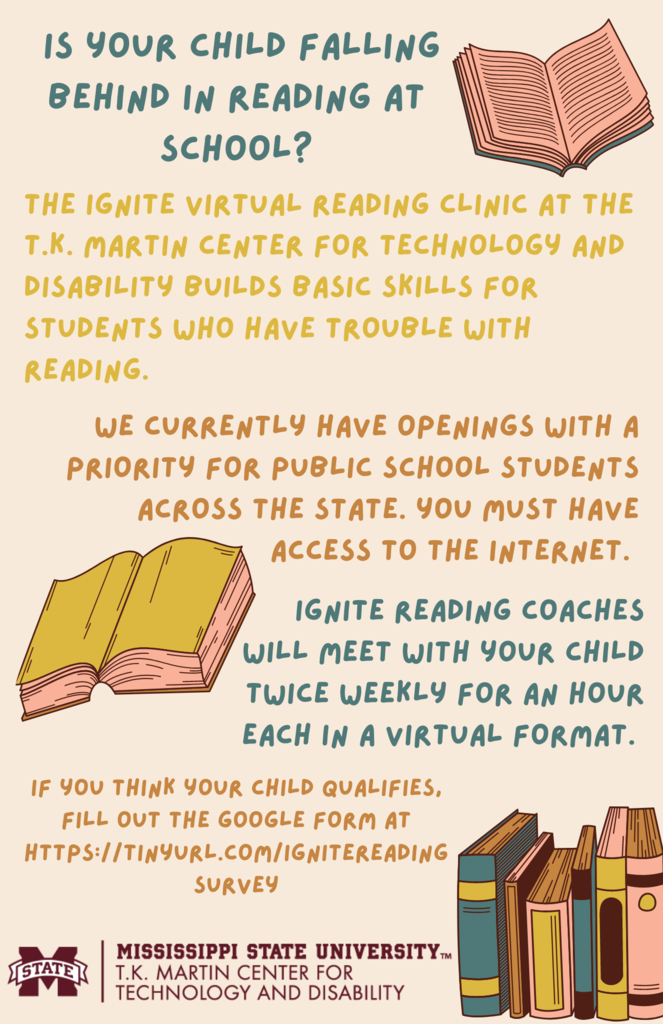 From the WMCSD Office of Support Services: Thanks to funding from the MS Council for Developmental Disabilities, the MS Council on Economic Education (MCEE) is offering Family Financial Fun Nights for children with intellectual and/or developmental disabilities and their families. Due to COVID, these events will be offered virtually in the evenings using Zoom. The Family Financial Fun Night is a virtual event for children with intellectual or developmental disabilities and their parents/guardians to learn about money, budgeting and wants vs. needs. The content is for K-5 students, but parents of older children may choose to have their child participate. Families will join the event via Zoom and will be led through the five activities by a representative of the MS Council on Economic Education. At the end of the five activities, the parents will receive a short presentation from Mississippi ABLE about ABLE savings accounts (MS Department of Rehabilitation Services). The materials for the event will be provided in advance via mail. Date (you will choose one) - Monday, February 15 Wednesday, February 17 Thursday, February 18 Location-Virtual using Zoom (the link to join will be provided after the family has registered for the event) Time: 5:30pm-7:30pm The materials needed for the program will be mailed to the child's home in advance of the program. You can see what these materials look like at
https://youtu.be/JF-Cau7gw0E
**Parents MUST accompany their children for the duration of the event.**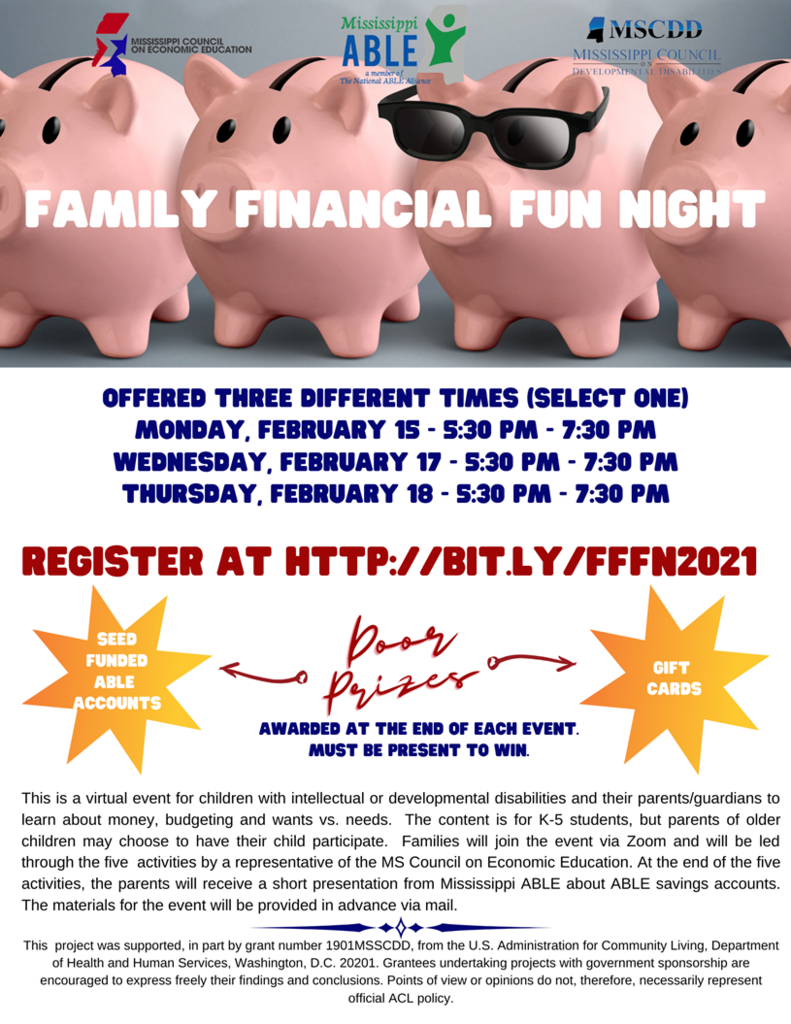 Lady Tigers are District Champs!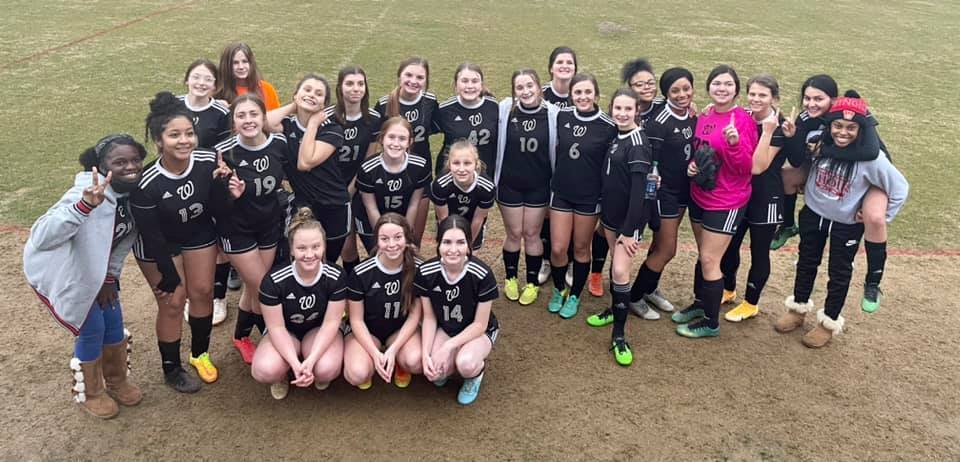 Mrs. Austin's Star Math Growth: (Back) Hattie Grace Maloney + 122, Vicoria Meeks +76, Ty Bennett +61, Dariyah Moore +101 (Front) Madison Johnson + 53, Jessica Pearson +43 Awesome!!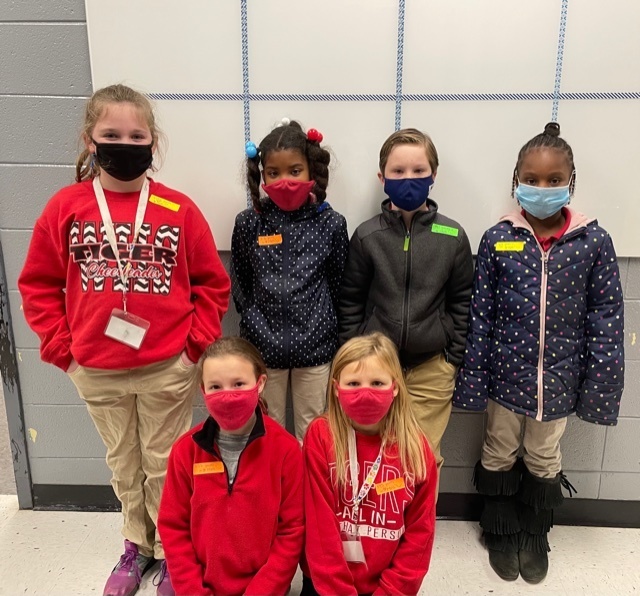 Health Sciences writes notes and encloses a hot chocolate kit complete with a peppermint spoon in preparation for winter break for Legacy Hospice patients.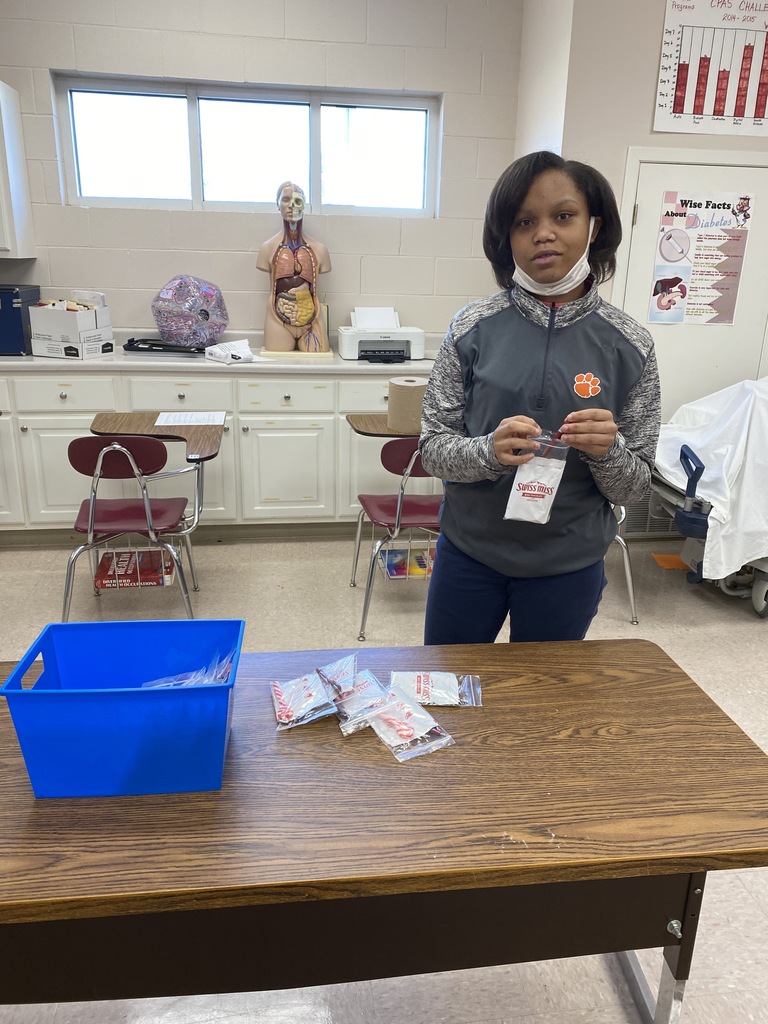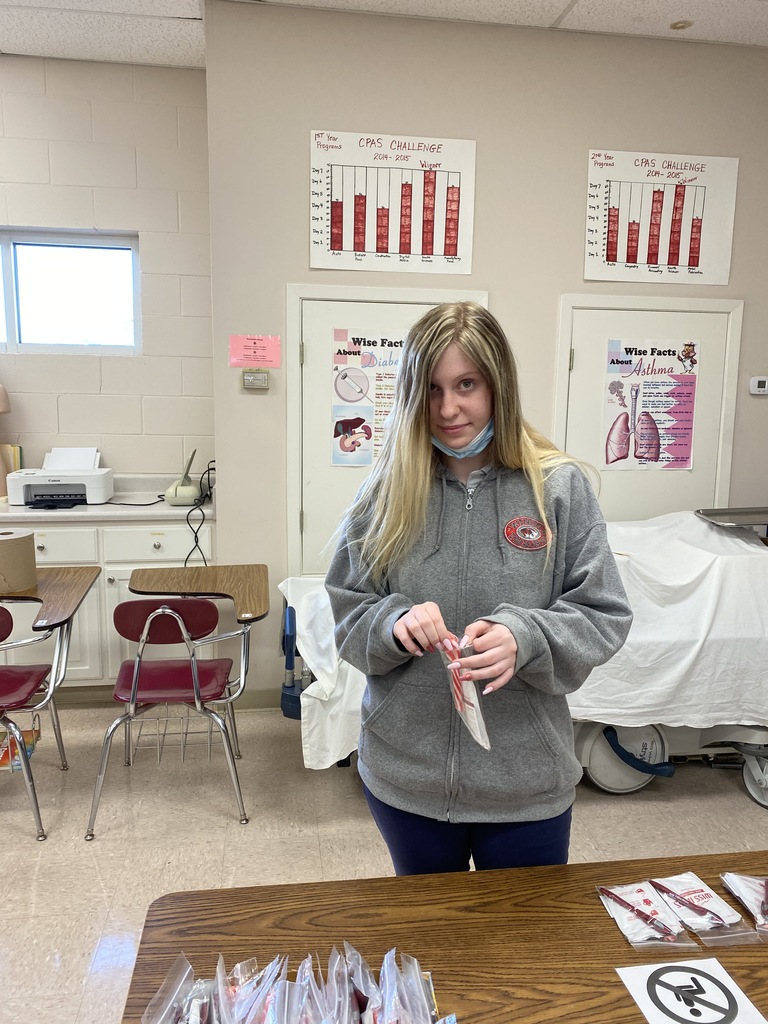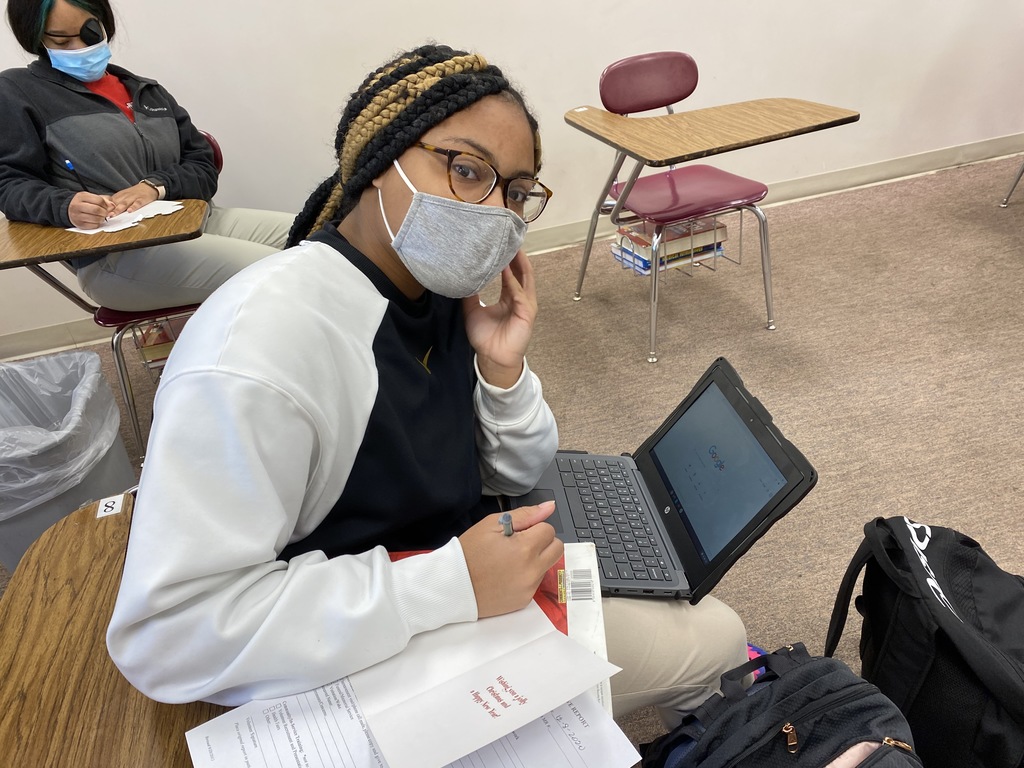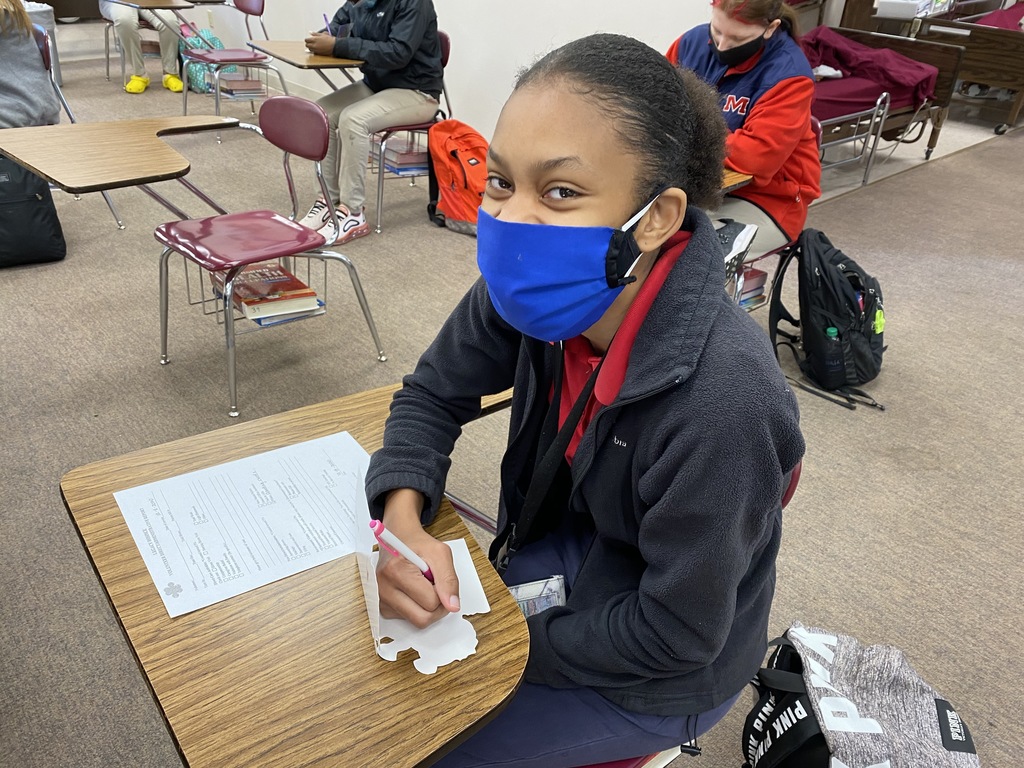 From the Support Services Office: Supporting Early Childhood Development: Turn Everyday Moments into Brain-Building Moments The Child Health and Development Project: Mississippi Thrive! is a collaborative project of Mississippi State University's (MSU) Social Science Research Center (SSRC) and the University of Mississippi Medical Center's (UMMC) Children's of Mississippi and is funded by the Health Resources Services Administration (HRSA). Our mission is to improve the developmental health for young children (birth to age 5) in Mississippi. About one in six children experience developmental delays, but thankfully, identifying and addressing these delays early helps them have more successful outcomes. Our goal is to increase the number of families who experience all elements of a quality developmental health system. In this webinar we will discuss the importance of early childhood brain development and how adults can support young children's brain architecture using tools like Vroom®. We will also share resources from our website for both families and professionals. When our children thrive, Mississippi thrives! Presented by: Heather Martin Vroom Coordinator Child Health Development Project/Mississippi Thrive Tiara Love Research associate Social Science Research Center Mississippi State University Bradley Long Research Associate Family & Children Research Unit Social Science Research Center Mississippi State University January 19, 2021, 12pm - 1pm CLICK HERE TO REGISTER:
https://register.gotowebinar.com/register/4517244977316618256

Star Reading growth points from Mrs. Austin's 2nd grade class: Back row- Ty Bennett- 83, Cameron Singh- 132, Ruben Guzman- 260!!!, Arniyah Crowley- 73 Front row- Hattie Grace Maloney- 59, Jaidah Jackson- 100, Victoria Meeks- 85, Skylar Serio- 82, Madison Johnson- 72 Great job!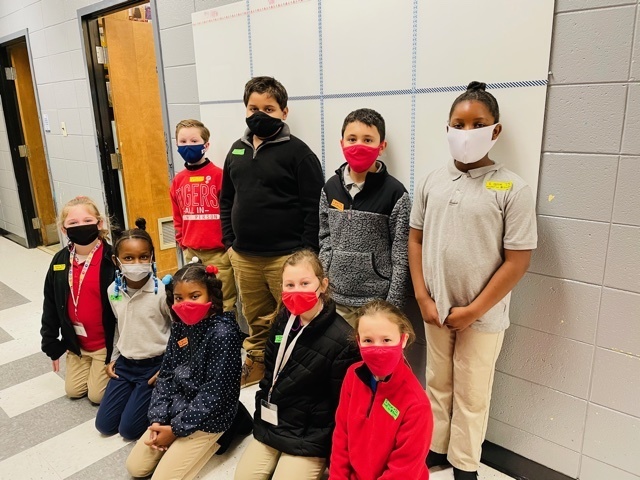 *SUPPORT SERVICES SPOTLIGHT* Savanna Jackson is a 3rd and 4th grade inclusion teacher at Winona Elementary School. She is a graduate of the University of Mississippi with a bachelor's degree in Elementary Education with an endorsement in special education. She is currently working toward a master's degree in Dyslexia Therapy through Mississippi College. "I currently reside in Winona, MS with my husband Tanner and son Sykes. I am so thankful for the opportunity to teach at WMCSD and be a part of the Tiger family!"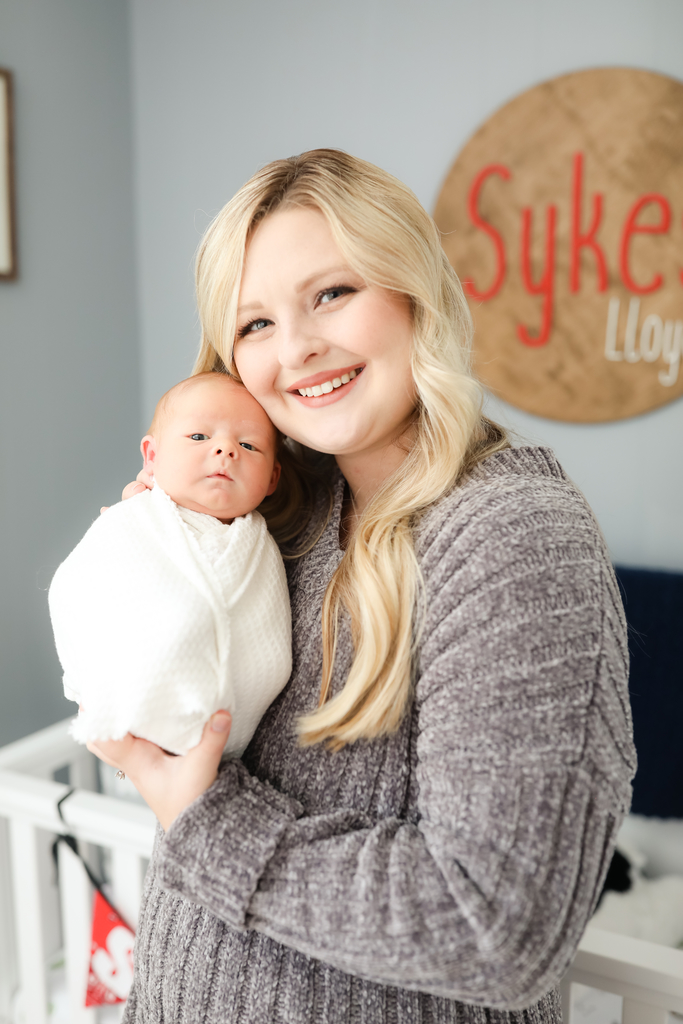 *SUPPORT SERVICES SPOTLIGHT* Corey Miletello is employed as the WMCSD social worker and serves both Winona Elementary and Winona Secondary. She graduated from Holmes Community College in 2010 with an Associates in Psychology. In 2012 she graduated from Delta State University with a bachelor's degree in Social Work. She then continued to the University of Alabama where she graduated with her master's degree in Social Work in 2014. She is currently a Licensed Master Social Worker for the state of Mississippi. She is also in the supervision process required to obtain her clinical social work license which is on track to be completed in 2021. "I have been married to my husband for 8 years. We both grew up in Grenada, MS, but we moved to Winona about 4 years ago when he began working in town. We have 3 beautiful children in Heaven (Blaire, Ethan, and Owen), and we have a sweet little one on the way. We also have 2 rescue pups and a hamster (our "class pet" before COVID) who are completely rotten! I am very close with my family. I spend most of my free time with them or cuddling on the couch with my pups. Since graduating in 2014, I have worked in several social work roles. I have been a mental health therapist for both inpatient and outpatient facilities for multiple hospitals. I have also worked as a medical/case management social worker for UMMC Grenada. I started working for WES in January 2020 when I obtained my emergency teaching license. From January to May I worked as a self-contained special education teacher. When the position for a district social worker became available, I decided to apply because, as much as I loved my class, I wanted to be able to reach out and help as many students as I possibly could. When I describe my role to our students, I tell them that I have the best job in the whole school because my main responsibility is to help support and celebrate them. I get to do a little bit of everything from working with teachers and students on behavior plans to helping students with difficult situations through problem solving and emotional support. I also get to have a role in helping to support and celebrate our amazing teachers and staff at WMCSD. As I was growing up, both of my parents were teachers. I knew how hard they worked, and I never imagined I would work in a school. Now, I can't imagine working anywhere else!"