Learning about pumpkins and farmers...

The WHS Football Team has some players and coaches quarantined due to close contact with a person who had a positive test result for COVID-19. The Tigers were scheduled to be off this week, and the October 30th game against Pisgah has been cancelled. All thoughts and prayers are appreciated. #WMCSD #ItsaGreatDaytobeaTiger

TIGER FOOTBALL SCOREBOARD Tigers are now 5-1!!! vs Kosciusko 49-39 W, vs JZ George 41-20 W ,vs Yazoo Co. 41-34 W ,vs Water Valley 36-14 W ,vs Madison Central 38-14 L, vs Humphrey's County 32-8 W.

It's a Great Day to be a TIGER! Congratulations to our Homecoming Queen, Tamirah Hamilton! Thank you to everyone who helped make the homecoming presentation and crowning a special event. Academic Programming Monday, October 12th was the beginning of the second nine weeks and the first day of having all students back attending school on a traditional schedule. Students will not attend school Friday, October 16, 2020, as teachers will be involved in professional development about blended learning and improving instruction. Students will have assignments to complete on Friday for at-home learning. Operations Operations Officer Charlie Parkerson shared the following information with the Board of Trustees at Tuesday night's meeting. Entegrity has completed the installation of LED lighting throughout the district. New air conditioners are being installed at Winona Secondary. This work is being done at night so no classes are disrupted during the school day. This project should be completed in November. The roofing project is being done by Dixie Roofing of Winona and should be completed this week. The windows for WSS are being fabricated and installation should begin around the first of the year. Football will be back at home this week against Humphreys County at 7:00 pm at Tiger Stadium. Volleyball ended a great season with a win. Family and Community Support The next meeting of the Superintendent's P16 Advisory Council/COVID-19 Task Force will be Monday, October 19th at 3:00 pm. Health and Safety Parents, we need your help in making sure that students need to wear a clean mask to school each day. Most masks can be washed in the machine with other clothes or hand washed and hung up to dry. As stated in reopening plans, we encourage parents to bring their children to school by private vehicle. It is impossible to physically distance most routes when all the children ride. The car rider line moves quickly and efficiently at both schools. You can find the WMCSD COVID-19 Weekly Report on our website. The report for the previous week is released each Monday at 1:30 pm. Communications Our website is getting a new look! We hope you like it and visit often. The WMCSD website is
www.winonamontgomerycsd.com
. Our Facebook page is Winona-Montgomery Consolidated School District, and the email hotline is
tigertalk@winonaschools.net
. We are here to answer your questions. Technology/Learning Management Systems The Chromebooks could be delivered this week. We will be implementing our plan for student use in the coming weeks. Stay healthy and choose joy!


Celebrating at WSS...

Just a few WES Homecoming pics........predator/prey day and career day.

WMCSD students and staff are having a great time celebrating Homecoming this week. Monday/Tuesday were Predator vs Prey Days, Wednesday/Thursday are Career Days, and Friday is Spirit Day! For Career Day, WSS student Donovan Harvey dressed as the future President of the United States. "President" Harvey paid a visit to Superintendent Dr. Teresa Jackson who says he has her vote!

The Health Sciences class volunteered for Legacy Hospice while social distancing.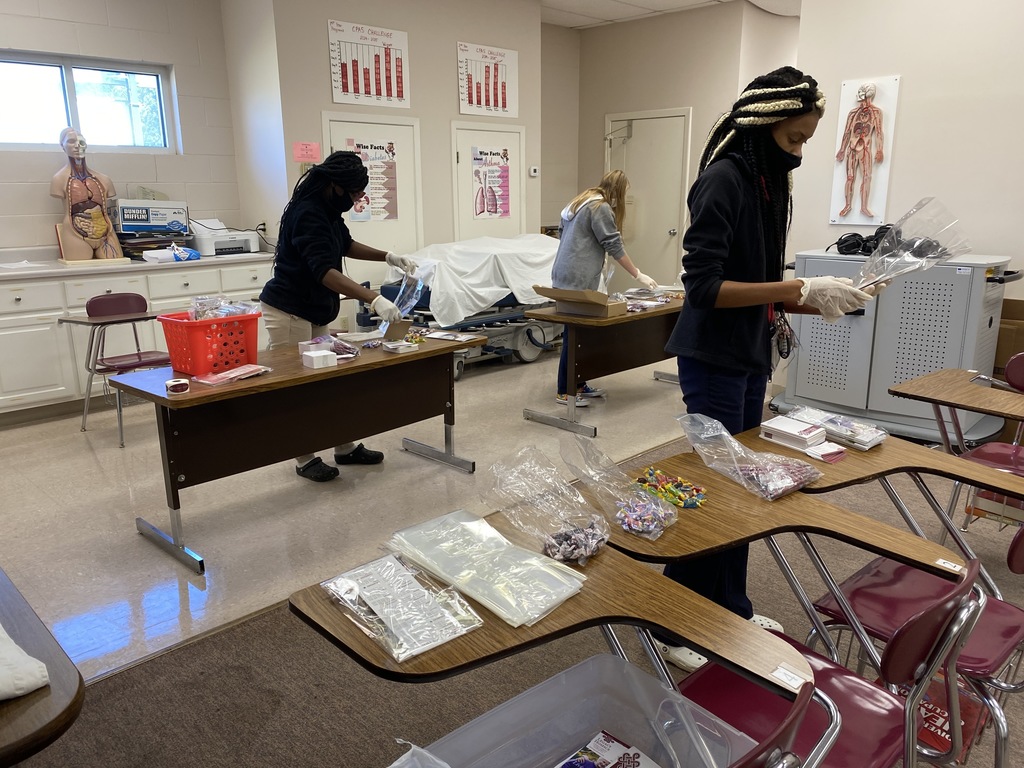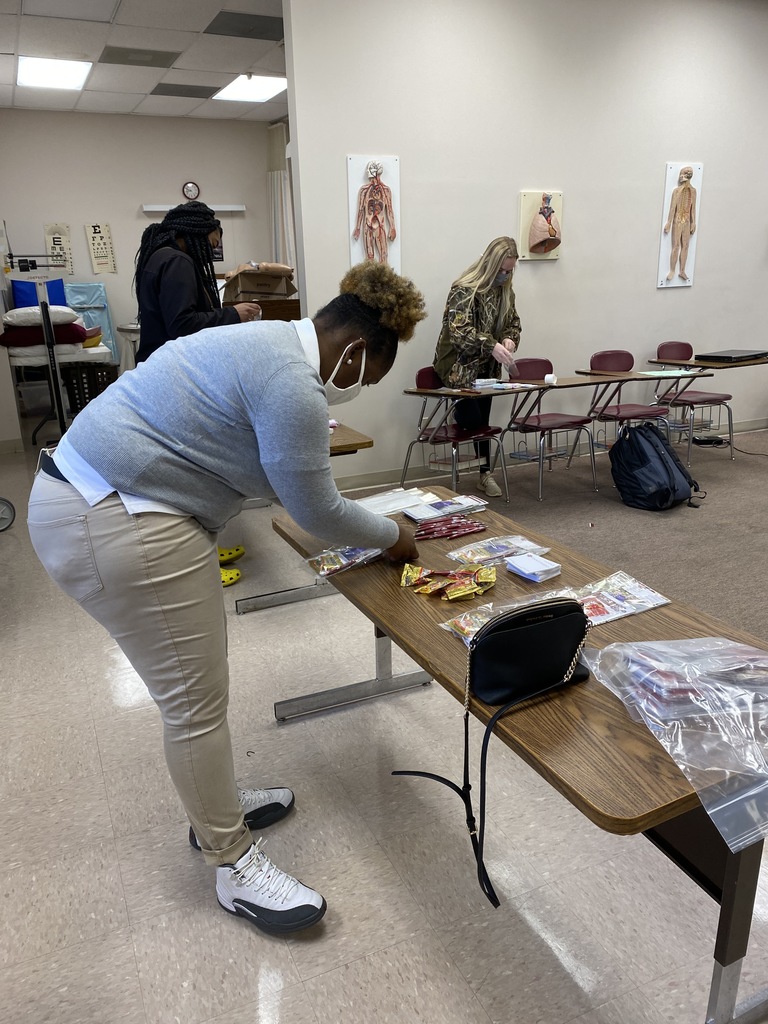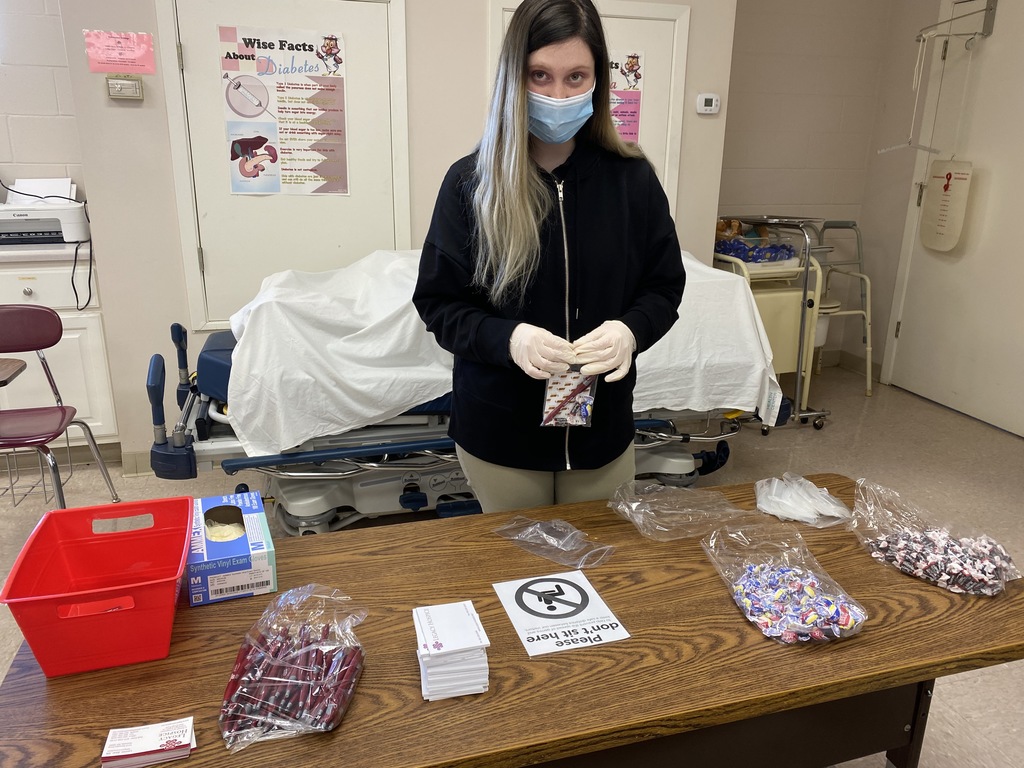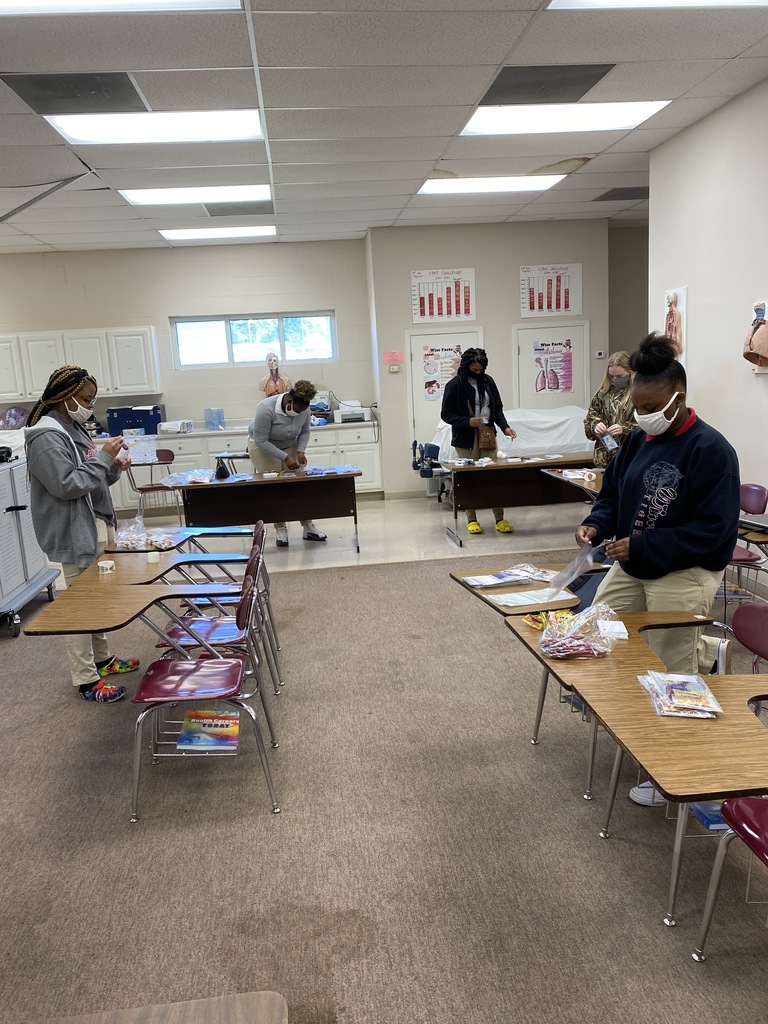 2020 Homecoming Court Row 1 - Seniors - Sara Neely O'Bryant, Haylan White, Shamiya Alexander Row 2 - Seniors - Tamirah Hamilton, Sarah Winters, Aasjahla Garron Row 3 - Juniors - Mikhiyah Crawford, Radleigh Woods, Mason Boyette, Madyson Small Row 4 - Sophomores - Amia Weathersby, Cristina Seals, Ta'nhya Knight, Lillie Burson Row 5 - Freshmen - Murry Catherine Alderman, Chasity Washington, Olivia Swindle, Ja'terria Topps


Supporting Students Learning At Home Parents of Hybrid and Virtual Students, check out this video for ways you can support your child at home.
https://youtu.be/8ZNLz0LzQCI

SICK Tigers STAY Home It is critical that students stay home when they are not feeling well or when they or anyone in the home has symptoms of COVID-19, is awaiting test results, or has tested positive. Parents should inform the child's school immediately when a child is tested and should keep the child home while waiting on test results. The district will communicate with parents when there is a group contact or close contact. Thank you for helping us keep our students and employees safe. #ItsaGreatDaytobeaTIGER #LEADER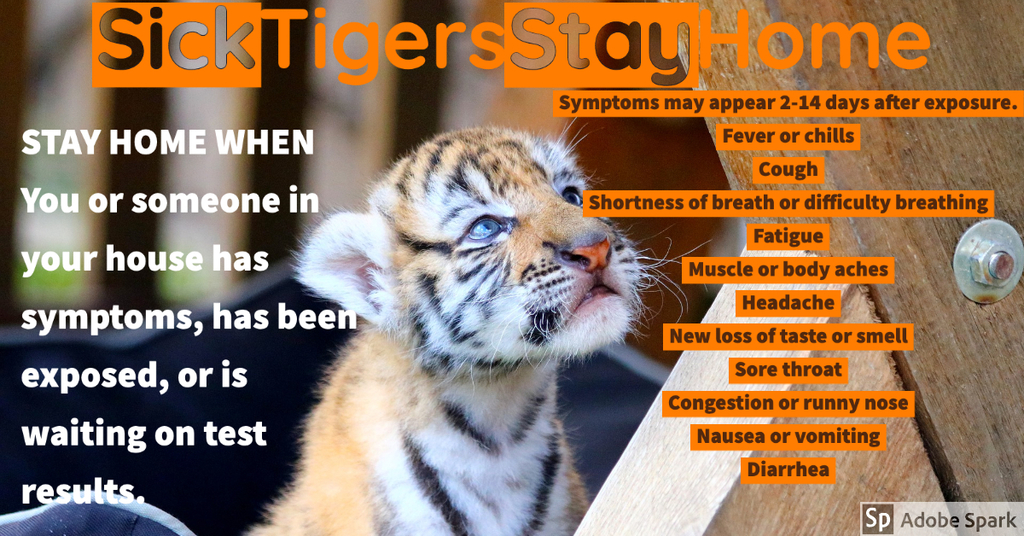 SUGGESTED SCHEDULE for AT-HOME LEARNING -Reading - 30 minutes for elementary to 45 minutes for secondary -Language - 30 minutes for elementary to 45 minutes for secondary -Math - 30 minutes for elementary to 45 minutes for secondary -Science - can be included with Reading. Experiments are fun! Do it, write about it! -Social Studies - can be included in Reading. Read about it, write about it! -Creative Classes - arts and crafts, music, dance, foreign language, etc.

#WMCSD #BeTHATPerson #ItsaGreatDaytobeaTiger Protect yourself and others from getting sick! Remember to wash your hands and also a few other helpful tips to staying healthy are listed below.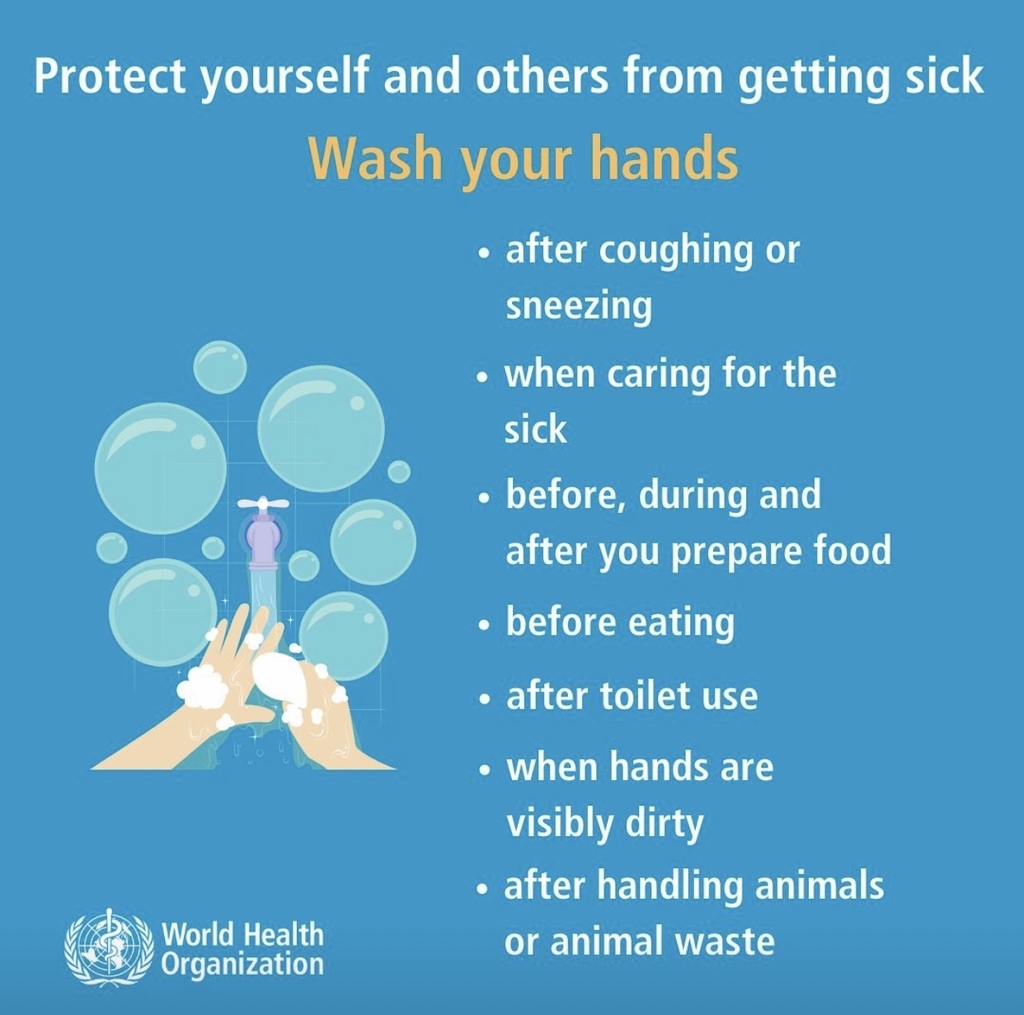 Tigers get a New Home Plate! The 26' radius home plate turf at the baseball field was donated by Sports Contractors Unlimited in Hattiesburg, MS. Tommy Shook is the managing member. They donated all of the materials (sand, rock of several sizes, turf and pellets). The coaches purchased some flexible boards to create the base with booster funds and did all of the base work themselves. The Sports Unlimited Team then came and put down the turf, it took them about 3 or 4 hours to secure and glue the turf. Sports Unlimited had been in town turfing 4 of the City of Winona's sports fields. Baseball head coach Mark Austin and assistant Steven Helms both agreed that this addition to the field would simplify daily field maintenance and preparation.

Lifelong Winona resident and former WHS graduate and teacher, Mrs. Carolyn Moore, spoke to our students today in a special Black History Month assembly. She brought a powerful, inspirational message to them while engaging them in the experience. A fun time was had by all! Thank you, Mrs. Moore, for taking the time out of your busy schedule to speak to our students today! We appreciated it so much!

#WMCSD #BeTHATPerson #ItsaGreatDaytobeaTiger WSS would like to thank the Blue Sky Corporation (Exxon) for their generous donation of $500.00! Ms. Betty Dunn, local supervisor of Blue Sky Corporation, presented Ms. Bishop with the check today.

We're thrilled to announce Winona-Montgomery Consolidated School District's new app! Access sports scores, cafeteria menus, news updates, even emergency notifications! Download the app on Android:
http://bit.ly/2N5AA51
or iPhone:
https://apple.co/2ZSlaHu
.